Introducing

UltraWater has raised the bar on the water filtration industry with 99.9% reduction of an exhaustive list of the toughest to remove contaminants. Don't settle for less.
Full results Here.
Uncompromising filtration results. Safety you can count on.
Why settle for less?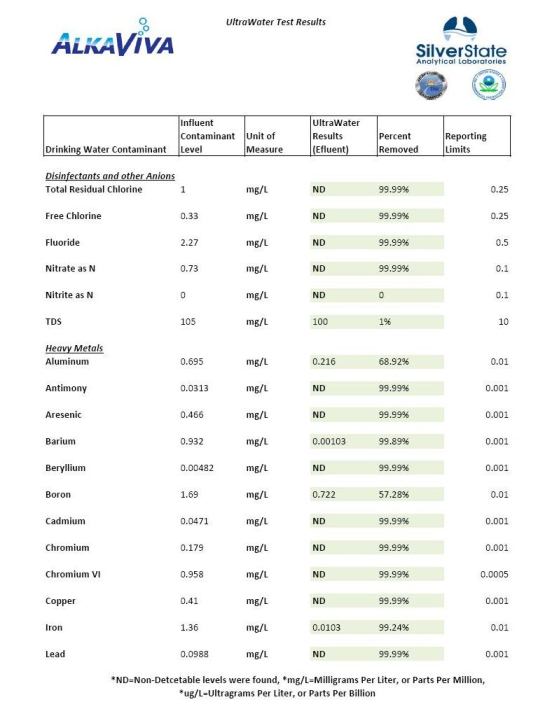 Take Back your Tap!
Clean.
Only ionizer filter to remove lead, arsenic, fluoride, and other harmful contaminants to 99.9%.
Safe.
Only ionizer filter to be tested in an US EPA / NELAP Certified Independent Laboratory to government standards.
Research.
Only USA made water ionizer filter. Developed created using WQA certified water specialists.
Opportunity.
Create an income stream by helping others enjoy clean AND healthy water More Here.
Natural.
100% chemical free, all-natural and sustainable media.
Green.
Reduce plastic waste by up to 95%
Ethical.
Say NO to bottled water forever!