AlkaViva Athena H2 Water Ionizer
$2,395.00
Comes with Limited LIFE Time Warranty AND
30 day Money Back Guarantee!



Our mid-priced, 7-plate, water ionizer offers state-of-the-art dual water filtration, plus all the latest features including DARC and cutting-edge Hydrogen Infusion Technology!
Launched in 2007, the Athena is a legend in our industry. It created a good value, mid-priced, ionizer category, and for good reason. With top performance and extreme reliability, the Athena blew away ionizers twice its price.
The Athena H2 has been updated to a 7-plate model with a next generation SMPS power supply, AutoAdjust and DARC cleaning. Keeping the smaller and efficient standard, it is redesigned with Hydrogen Infusion Technology that specifically optimizes performance, especially the production of molecular hydrogen or H2. Hence the new name. It performs especially well in –ORP and H2 at lower drinkable levels of pH. You get the new performance standard along with the same solid reliability - all beautifully packaged in an updated and more attractive design. Everything that made it so trusted and popular before is now vastly improved. Step up to the new leader in mid-priced category: The Athena H2; a legend for the future!
The New Athena H2 offers you:
Premium 13-stage dual-filtration. Why buy an ionizer that comes with an overpriced and underperforming Asian-made filter? The Athena H2's 13 stages of cutting edge filtration give you healthy water that is pristine clean!
Athena H2 filter test results >>> Here
Selectable levels of alkaline, acid and filtered water. You can choose your own the ideal drinking level plus switch to acid water settings when wanting acid water for cleaning, watering plants etc.
Seven advanced SmartDesign electrodes. We do not believe in over-sized or over-powered electrodes, which are often a sign of inefficient design. They degrade faster and have questionable effect in performance. Our SmartDesign Electrodes are engineered to deliver top performance, absolute reliability and to run with maximum efficiency and lasting durability. The Athena H2 gives you an ideal balance of seven highly engineered SmartDesign Electrodes, the right amount of power to run them, a good flow rate and solid performance.
H2 performance at lower, drinkable levels of pH that taste great! Most other systems can create at least a low level of H2. Anything that creates decent H2 also creates it in water that is dangerously high in pH – always well above 10 pH. Not only is it questionable in health terms, but water that high in pH tastes bad! The Athena H2 is better than other systems in its mid-range price category at delivering H2 performance, especially at lower more drinkable - and safer - pH levels. Cleaner, healthier and better Tasting water!
Fully automatic DARC Cleaning System. Clean with every use. Keeping your plates clean is essential to getting great H2 performance. AlkaViva pioneered lasting performance with their DARC cleaning. The Athena H2 continues that tradition, giving you the convenience of never having to think about cleaning or wait for a cleaning cycle. Ultimate insurance!
Real-time Flow Control System. Optimal flow rate is also critical in achieving optimal hydrogen performance. The Athena H2's Real-time Flow Control System provides you an LCD display and a selectable valve that allows you to set easy and precise control of your flow rate – every time you use it.
Auto Adjust.. With AutoAdjust the power can be adjusted to the optimal level for your water ensuring you get peak H2 performance each and every time you use your Athena H2.
Top Certifications. Our 13 years in business means you can trust the Athena H2, AlkaViva and our manufacturing!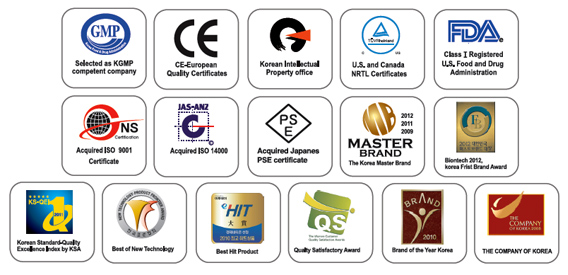 Latest Models Compared
| Feature | Melody II | Athena H2 | Vesta H2 |
| --- | --- | --- | --- |
| # of Plates | 5 | 7 | 9 |
| H2 Performance | Good | Better | Optimal |
| H2 at Low pH | Average | Better | Optimal |
| UltraWater Filtration | Extra | Included | Included |
| DARC Cleaning | Yes | Yes | Yes |
| Auto Adjust | No | Yes | Yes |
| SMPS | Yes | Yes | Yes |
| Real Time Flow | Yes | Yes | Yes |
| Warranty | Limited Lifetime | Limited Lifetime | Limited Lifetime |


Your Athena H2 comes with:



a) a pH test kit (liquid reagent and a pH color chart) to make sure you are drinking at your ideal level.
b) a beautiful manual that was written by the folks at AlkaViva and is a fantastic resource.
c) an inline sediment filter
d) all installation accessories

---
Technical Specifications:
Rate Voltage: 120V / 60Hz
Power Supply: Next Generation SMPS with AutoAdjust
Power Use: 150W
Dimensions: 12.5" x 14.5" x 5.5" (WxHxD)
Weight: 12.75 lbs (14.75 Shipped Weight)
Water Pressure Available: 15~90 psi
Tap Water Temperature Available: 40 ~ 86F
Protection Devices: 2 built-in temperature sensors
Electrolysis Method: Continuous
Electrodes: 7 SmartDesign Platinum / Titanium
Generating Capacity:
Standard (1.5L/min. at 28psi), Max (3.5L/min. at 90psi)
Setting: Alkaline Water (5 Levels), Filtered Water, Acidic Water (2 Levels)
Cleaning: DARC Cleaning System - Dual Automatic Reverse Cleaning
Filter Replacement: Cartridge Type (2 Filters)
Filter Life: 1,000 gallons
Voice Recognition: Yes
Display: Negative LCD
Display Control: Full Touch Screen (Letter and Image)
ON/OFF Valve Method: Real-time Flow Control System